Anne Pfeffer, Private Correspondent at Rain


On June 24, 2022, in the legendary hall of Rennes, the friends of Philippe Pascal, the former singer of the Marquis de Sade, gathered for a gala ceremony, three years after his disappearance.
What other place to honor Philippe Pascal three years after his death than the Salle de la Cité in Rennes, where it all began for Rennes Rock and now titled "parvis Philippe Pascal"?
How can it be evoked other than scrolling on stage for all the groups on which the singer and poet left his mark: the Marquis de Sade, Marc Seiberg, Philippe Pascal, the choir of the blue train? Almost all of their musicians heed his wife Claire's call, and some have been out of the spotlight for a long time.
Read also: Marquis de Sade is dead, long live Marquis!
And at the microphone there are the many diverse voices that have known and loved him: Serge Papay, Denis Bortik, Etienne Dahou, Christian Dargellus, Pascal Le Berry, Richard Dumas, Alain Stifel, Pascal Obispo, Mona Soyuk, Frederic Law, Dominique A, using texts written by Philippe or enrich it. The legendary voices of Rain's music, the stars who started listening to it, friends, accomplices…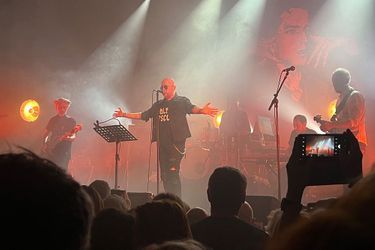 Lots of emotion inevitably when Pascal Obispo sings in a duet in the voice of Philip Pascal his last recording, Charles Croce's first love song, when Dominique evokes a N137 who drove him from Nantes to Rennes or when everyone resumes the gospel that Philippe loved, led by Pierre Phablet and Julvin Hamel who With him they formed the choir of the blue train with the late Tonio Marinescu, who also left early. But also all the energy of Rin rock, which was never lost for forty years, is symbolized by the enormous energy of Munna Soyuk.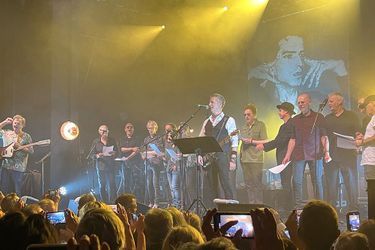 And on the white hair on stage, respond to your hair in the room, even if there are a lot of missing friends. They are there, mending their narrow ranks, the same people who attended the early years of Transmucicalis in the same place, more than forty years ago, and today sometimes with their children … How do we actually say? yes ! Rock and roll will never die!